Hello! Today is all about pregnancy and the workplace....and a little venting!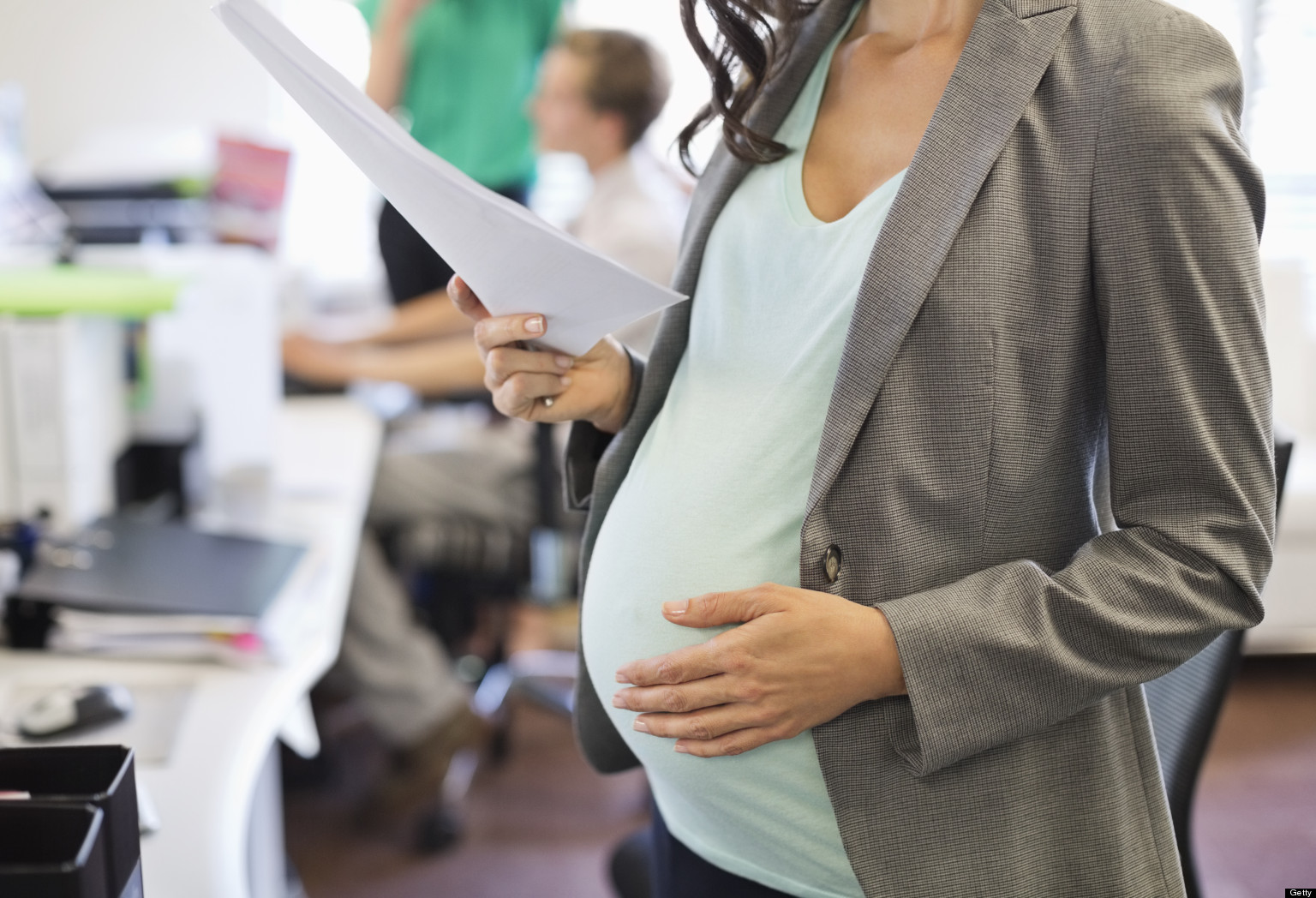 We were so excited about telling family and friends that we were expecting, but
I wish I had waited to tell my workplace. While things should have been great and while you would expect people to be happy for you, that's not always the situation. At least not for myself, if anything I have been constantly having to defend myself even here recently.
Defending the fact that I can still do my job, defending the fact that I will come back to work after, defending myself that I am not looking for a new job, defending myself on not even pulling the pregnancy card about anything. I never bring up my pregnancy or say that I cannot do something because I'm pregnant. I haven't even called in sick once because I am pregnant........ but the rumor mill just keeps on turning. Since when did pregnancy start to be looked at as a handicap? A person can only take so much defending and not in my finest moment I finally snapped a few weeks ago because it's just getting ridiculous! With all of the other stresses of life plus work, why am I having to defend myself on daily basis about anything??? I know for a fact people are not asking my husband, "Hey Greg are you coming back to work after the baby is born or are you going to become a stay at home parent", yet I get it on the daily. Can we say #sexiest
While I could chalk it all up to a generational thing, I'm just not sure anymore. My generation works hard. Like I said before we were all focused on getting degrees, getting jobs, getting married and then starting families. Which is why so many have problems even trying to start families, were all having babies at a later age........ Then we still have to defend our work ability on top of that???? Some days I felt like my job maybe didn't want me to come back, but here lately I can see that's not true at all. In fact they are going to be super short handed when I go out because I am ALWAYS a team player, I literally went to Austin this week for work and I'm due in 3 weeks. Again, I NEVER pull the pregnancy card which is why it's infuriating when people make up stories or just assume things.
A friend sent me the most perfect article which you can read here. I had explained to her the constant frustration/anxiety about all of these questions/rumors about my own pregnancy in the workplace. While there are a million things I need to worry about I never thought that having to defend my own pregnancy would be such a huge deal. The woman who wrote this article hits the nail right on the head, at least for me!
Also while I am on a tangent, I would also like to add that while most people have no filter, making negative comments about someone who is pregnant also very unessasary. Someone at my office told me I looked awful a few weeks ago and to thank I said thank you jerk!
On a much lighter note today is Friday and I have a sweet great divide pint waiting for me in my freezer! Peace out and have a great weekend friends!