I'm so happy the weekend is finally here!! Happy Friday friends!!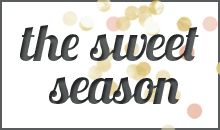 Dear Birthday Week, you have been so good to me! More celebrating is on the way this weekend and I'm very excited!
Dear Houston Blogger Group, I cannot wait to see everyone on Sunday at our blogger meet up!!!!
Dear Greg, thanks again for my beautiful birthday flowers!! They have made my office so bright and cheerful. I love them and you!!
Dear Co-workers, thank you so much for my birthday cake, it was delicious!
Dear Vic and Anthony's, I cannot wait to for tonight, I have been looking forward to devouring your steak and cleaning my plate!!!
Dear Blogger friends, thank you all so much for the birthday wishes on Wednesday ! It really made my day that much better!! I hope everyone has a great weekend!!
Saving the best for last!! One of my best guy friends from college in a film contest called Catdance (not to be confused with Sundance, but it's similar) and if you have a few moments to spare, he would really appreciate your vote! The short film is called "Catalogue" and it's hilarious!!! You can go to http://www.freshstep.com to vote. It will require a quick little sign up, but if you have a cat, you will receive fresh step coupons! HOLLA!!!
Too bad he lives in Chicago, Riley could have been famous!!! LOL