Hello Friends and Happy Friday!!
Work has really owned me this week...I have come in early and stayed late, needless to say I am beyond excited that today is FRIDAY! I originally did not have a lot planned for this weekend since I will be on the go until October, but you know how things change. One minute you go from not wanting to do anything to BAM...the whole weekend now has plans! I just never feel like I can catch up on the small stuff....laundry, phone dates with friends and family, going through my closet....okay who am I kidding my closet is the probably the size of one of your hall closets. Seriously, you just have to love tolerate the tiny closets we have in The Heights....maybe I will post about that one day! I think some of you would be impressed with my organization skills/storage options... anyways. S
ome things I am
really
looking forward to......
White Linen Night is this weekend!
There is supposed to be a crazy crowd again this year! I really wish they would move it to the fall....wearing white + Texas heat = Looking frumpy?! lol! Right now I'm really enjoying the little beer war BB's and Little Woodrow's had to of had. BB's is having Karbach (Houston's newest brewing company) sponsor them and Little Woodrows is having ole faithful Saint Arnold. The best part....they are right across the street from one another! Throw in the food trucks and people are going to be ready to party on Saturday!
Next weekend I will be here with my High School favorites!
Can't wait to get my float on!!
Then I will be here in a few weeks
Then I will end the month here!!
Did I mention that I love water?!! A river, lake and a beach....perfect way to end summer!
I am an Aquarius after all!!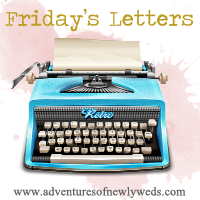 Dear Friday, I love you so much and I am so glad you are here! This week has been H-E DOUBLE HOCKEY STICKS!
Dear Vending machine, we had way too many dates this week. I do not plan on seeing you for awhile, but it was fun while it lasted....lol!
Dear Dark Night Rises, I hope you are the bomb.com....2 hours and 45 minutes!!
Dear Michael Phelps, YOU ROCK!! I'm so happy you are breaking records and getting that GOLD! I enjoy you so much than the new kid (RL)! You can articulate, while the newbie just sounds like he is high or something.
Hope everyone has a fun weekend and sorry I did not get my post on this week!