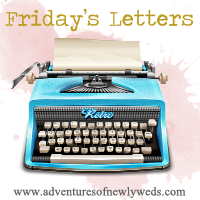 Keeping it short, sweet and simple today!
Dear Kitten I saved this morning, please do not sleep under the new neighbors car and then climb into the car parts underneath as he tries to take off!
Dear Olympics, I cannot wait to watch for you for days, hours, etc! I also hear the arena is PINK...Holla!! GO TEAM USA!!!
Dear Greg, Hold down the fort this weekend while I'm gone!
Dear Weekend, It's got to be 5 o'clock somewhere...lets get that clock to tick faster!
Dear Nicole, I'm sooooo excited that you will be coming down next month for the B party in Austin! Can't wait!
Dear Calendar, after next weekend you own me until October! I'm okay with that though...lots of fun stuff coming up!
Have a great weekend friends!!