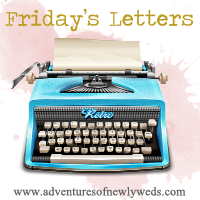 Dear Grandma, Happy (early) Birthday!! I cannot wait to see you and spend time with all of the family on Sunday! Hopefully some of the rain will hold off so we can have some time outside!
Dear AT&T, I appreciate the adjustments you are going to make to my Uverse bill and I wish I had gotten the representatives direct number. He was so calm, nice and helped me take care of business!
Dear Greg, Sorry for posting so many pictures of Zack Morris....You know you are my number 1! ;)
Dear Mom, I hope you are having a great time on your church retreat this weekend! I will be sending lots of prayers! See you on Sunday!
Dear Rain, Thanks for taking a break this morning! My commute was so much easier! Feel free to pour tonight-early morning...I would love to sleep in tomorrow!
Dear Friday the 13th, How many appearances can you make in one year? You were here in January and in April...Freaky!
Dear Readers, thanks so much for following and reading my blog! I love comments and emails! Drop me a line anytime! I hope everyone has a great weekend!